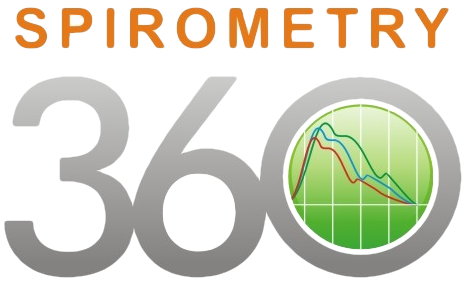 A suite of comprehensive, interactive, and evidence-based suite of online training tools, Spirometry 360 is designed to train test administrators and clinical providers to perform and interpret high-quality spirometry tests in order to identify and assist in the treatment of asthma and COPD.
Each course is designed to fit into your team's busy schedule by allowing you to complete the material at your own pace. Learn how to effectively use your spirometer as a pulmonary function testing (PFT) tool to improve respiratory care for your patients in the primary care setting through training for:
Coaches on how to perform high-quality spirometry tests as well as how to identify and correct common errors
Providers on how to accurately interpret spirometry tests and when it is appropriate to refer patients to a specialists.
Teams on how to integrate spirometry into office workflow.
More information: https://www.spirometry360.org
Example Module
As part of the International Primary Care Respiratory Group's (IPCRG) Horizon 2020 FRESH AIR (Free Respiratory Evaluation and Smoke-exposure reduction by primary Health Care Integrated Groups) program, iMTR, in collaboration with teams in Kyrgyzstan and Vietnam, developed Russian and Vietnamese-language versions of Spirometry 360. These translated versions are being used in Kyrgyzstan and Vietnam.
More information about IPCRG and the Horizon 2020 FRESH AIR program can be found at https://www.theipcrg.org/freshair/.
iMTR has been proud to offer the Spirometry Fundamentals tutorial in Dutch for over 10 years. The program has become a cornerstone of spirometry training in the Netherlands.